Being Highlander
Your heart sings to the tune of bagpipes and your brain sparks with innovation. You've got Tartan Soul. There are four qualities that show the world you're a Highlander: Integrity, Accountability, Excellence and Respect.
As a UCR student, you've always exhibited these values. You wouldn't have been accepted to UCR if you hadn't!
Now is the time to demonstrate your Tartan Soul. Act with integrity, be accountable individually and for your ethical conduct, strive for excellence, and respect the rights and dignity of others. As you mature and take on more responsibility, you will see how these important values – the "core four" of your Tartan Soul – will help you to earn the trust and respect of others, work more efficiently, and succeed in ways you never imagined.
Excellence
Leading With Excellence
Respect
A Campus of Respect
Integrity
Living with Integrity
Accountability
Community with Accountability
The Four Colors of the UCR Tartan represent the four core values of Tartan Soul.

How Soul Was Born
In 2005, the University of California Office of the President (UCOP) put forth a Statement of Ethical Values. The UC Regents recognized and adopted the four values: integrity, accountability, excellence and respect. UCR embraced these values with the Tartan Soul campaign which was created by the Student Life Orientation Team.
The campaign debuted in 2009 at UCR's Bear Facts summer orientation program. During orientation, all incoming, first-year students were introduced to the four values by the Dean of Students and given tartan lapel pins.
The Dean explained each value and provided examples of students embodying Tartan Soul. Each value was linked to one of the four colors of the UCR Tartan. Integrity is represented by blue, accountability by white, excellence by gold and respect by black. Throughout that summer, the campaign experienced huge success.
Now it's time to make the Tartan Soul campaign bigger and better. We're asking students, faculty and staff to promote Tartan Soul. Find new ways to show your soul, recognize people who exhibit the four values and wear UCR's tartan whenever possible.
UCR Highlanders strive to represent integrity, accountability, excellence and respect every day

We've Got Soul!
Brave Scots one and all, the tartan clan of UCR stands together! Click a portrait below to see how some Highlanders exemplify our core Tartan Soul values!
Raghad Tabaza
---
Advocate, facilitator, collaborator, and mentor. As MESA President, Raghad are all these things and more.  She works towards promoting education, cultural awareness, and policy changes with the Middle Eastern and UCR community. Her efforts to help bring together people from all backgrounds. This is why Raghad is a shining example of Tartan Soul Respect.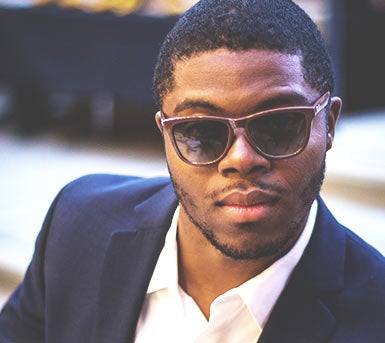 Jamal Myrick
---
Being a resident director means more than just making sure things run smoothly in the residential halls. As an RD, Jamal Myrick is also an adviser, counselor, organizer and a problem solver. Accomplishing his duties while still making each resident in Lothian feel at home illustrates why Jamal exemplifies all four Tartan Soul values.
Accountability
Integrity
Excellence
Respect
Laura Dimler
---
Laura Dimler goes above and beyond what many students expect of their TA. She is known to be willing and eager to help students not only within the classroom, but outside it as well. Always punctual, helpful and kind, she has repeatedly shown that she truly cares for her students. Laura constantly demonstrates her Accountability and Integrity.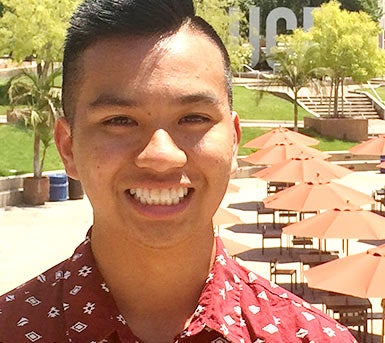 Jason Llamas
---
Jason Llamas demonstrates excellence in everything he is involve in. First and foremost, he deeply values his education and puts in the time and effort. From being an orientation leader, to a CNAS ambassador, to a resident adviser, Jason commits 110% to UC Riverside and still remains very humble. Jason truly represents Tartan Soul Excellence.
Bryant Glover
---
Oftentimes we see our faculty as the ones that inspire our students. But at UCR, it is not unusual to see our students inspire others as well. And Bryant Glover is no exception. As a student of SoBA, he has been known to not only push himself, but to push everyone to a high standard. It's no surprise Bryant embodies Accountability.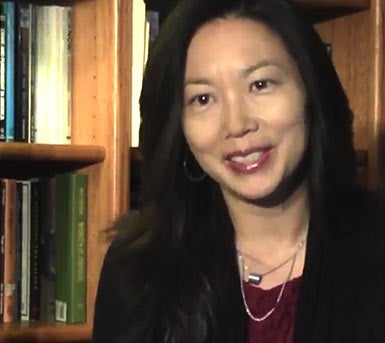 Setsu Shigematsu
---
As an Associate Professor in the Media & Cultural Studies Department, Setsu Shigematsu greatly demonstrates passion and excellence within her classes. Every single student she's interacted with gained valuable knowledge and awareness about culture and conformity. Her work in the creation of the Guardian Princesses further illustrates Highlander Excellence.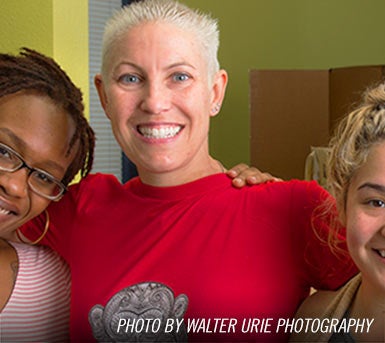 Tuppett Yates
---
As an Associate Professor in UCR's Department of Psychology, Tuppett goes out of her way to respect the backgrounds and histories of others. She also looks out for her students beyond what others expect of her. She will not hesitate to give warnings for triggering material and she will always acknowledge her mistakes. Tuppett embodies UCR Accountability.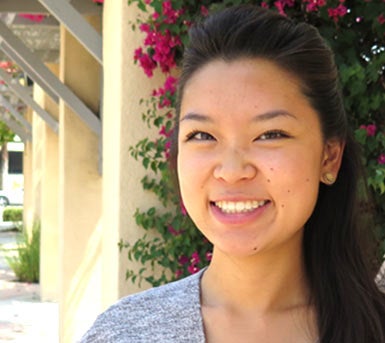 Tiffany Chen
---
Being a residence life coordinator is no easy task, but Tiffany Chen has more than stepped up to the challenge. She is always there to help the community assistants in any type of situation and has proven to be a great role model. Tiffany represents Excellence for being a great coordinator and helping all the CAs with events and other responsibilities.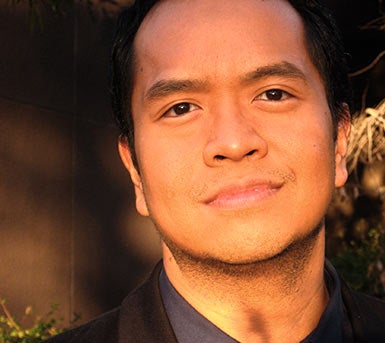 Mike Atienza
---
As a former CHASS academic adviser, Mike Atienza epitomized Tartan Soul. He embraced Accountability, went above and beyond to assist students he advised. His interactions with first-year students during Highlander Orientation were always positive. He embraced each of them with a smile. What's more, he was always showing his UCR spirit by wearing his tartan kilt.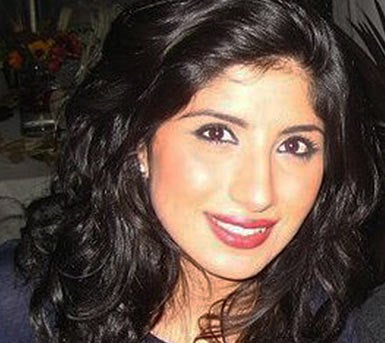 Danna Fakhoury
---
Danna saw smoke coming from a trash can on the second floor of the HUB. After contacting UCPD, she mobilized a team of students to move water up the staircase to extinguish it quickly. Danna demonstrated calmness in the face of danger. Her commitment to bringing about a safe and successful resolution makes Danna a great example of Accountability.
Get Mad About the Plaid! Represent and spread the word about Tartan Soul!

Bare Your Soul
As a student, you can represent Tartan Soul by exhibiting integrity, accountability, excellence and respect. Wear the UCR tartan lapel pin and UC Riverside apparel to remind people you're a Highlander! UCR and Student Life resources have more ways to promote your Tartan Soul. 
Staff and faculty members can  can participate as well. We need departments to incorporate Tartan Soul branding into programming. Set up a meeting with Student Life to learn creative ways to use Tartan Soul. Also, let us know if you're already using the branding .
Create Buzz
Spread the word about Tartan Soul by wearing the UC Riverside gear. Shirts are available during select R'Day Giveaways and key Student Life events, so keep a look out! For more information, email student life.

Get In Touch
Let's Talk
As the creators of Tartan Soul, we love talking about it. Feel free to email us when you have questions or want to get involved in the campaign.
Want to talk face to face? Stop by Student Life in HUB 229 (between 8 a.m. – 5 p.m.) and ask to speak to an Orientation team member.